Weekend Gaming Playlist
Can you believe another week has gone by? I'll be honest, I'm going to be pretty busy this weekend with a family event, but I'm still aiming to get some game time in. Here's what I'll be playing this weekend. Leave a comment with your picks!
Cosmic Star Heroine
This game has been on PC/PS4 for a while now and finally launched for the PS Vita (which is my 2nd fav handheld). I'll be picking this up to give it another run on the go. For those not familiar with it, it's a great retro futuristic JRPG with a lot of Chrono Trigger influence. Here's to hoping for a Switch version! More Information
Saturday Morning RPG
This game has been out for a while also, but just launched this week for the Nintendo Switch. As an 80's kid, the pop culture references in this one really hit home and the game has a killer soundtrack and great gameplay. If you haven't checked this one out, you definitely should! More Information
Ara Fell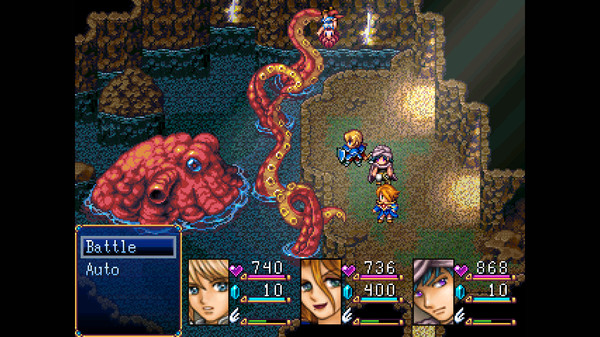 I recently kickstarted a game "Rise of the Third Power", coming to the Switch at some point, and they sent me a key for their previous game "Ara Fell" on Steam. From what I've played so far of this one, it's got a lot of potential to be a great retro JRPG. More Information
So that's what I'm hoping to play over the weekend. Let us know your picks by leaving a comment below!