Weekend Gaming Playlist
Written by

firestream

on April 27, 2018

Can you believe another week has gone by? I'll be honest, I'm going to be pretty busy this weekend with a family event, but I'm still aiming to get some game time in. Here's what I'll be playing this weekend. Leave a comment with your picks!


Cosmic Star Heroine
This game has been on PC/PS4 for a while now and finally launched for the PS Vita (which is my 2nd fav handheld). I'll be picking this up to give it another run on the go. For those not familiar with it, it's a great retro futuristic JRPG with a lot of Chrono Trigger influence. Here's to hoping for a Switch version! More Information



Saturday Morning RPG
This game has been out for a while also, but just launched this week for the Nintendo Switch. As an 80's kid, the pop culture references in this one really hit home and the game has a killer soundtrack and great gameplay. If you haven't checked this one out, you definitely should! More Information



Ara Fell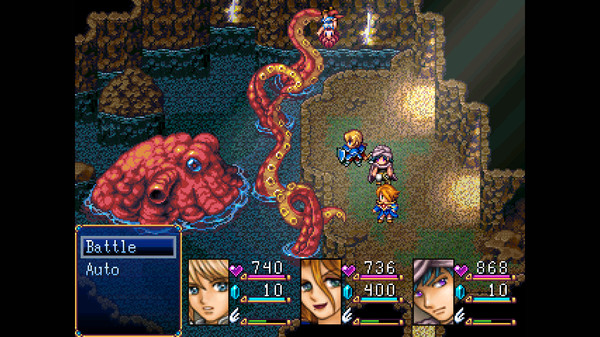 I recently kickstarted a game "Rise of the Third Power", coming to the Switch at some point, and they sent me a key for their previous game "Ara Fell" on Steam. From what I've played so far of this one, it's got a lot of potential to be a great retro JRPG. More Information


So that's what I'm hoping to play over the weekend. Let us know your picks by leaving a comment below!






Creator and owner of this site and many other sites/games. Web developer for 20 years. Christian, husband, father, gamer, sports fan. Favorite games include FF6, Chrono Trigger, Skyrim, Zelda OoT and LttP. My portfolio is at [LINK] #rolltide #teamhandheld

Nintendo Switch Friend Code: SW-3995-8938-1665 / Twitter: @SwitchRPG
Comments
YaBoiKT
April 30, 2018 10:15:22 AM
I picked up PUBG again last week after 3 months of not playing. It is really fun, and after about 50 hours I'm getting a little better.

On the Switch, I picked up Football Manager 2018 and I'm eager to play more. I love soccer and have never played the FM games.
Meatballsub
April 28, 2018 07:58:54 AM
Cosmic Star Heroine is great! I played quite a bit of it on Steam. Would love to finish it sometime. Ara Fell looks stunning. I'll definitely be picking that up at some point.

As for what I'm playing, The Witcher 3 is consuming pretty much all of my gaming time. I'm ashamed it took me this long to play it, but it is truly a masterpiece.


2 Likes
Want to leave a comment?